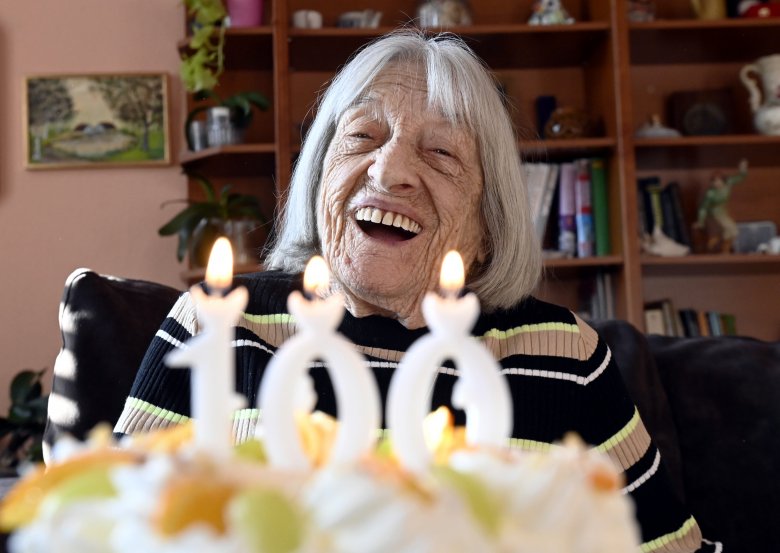 Ágnes Keleti
Gymnast Ágnes Keleti celebrated her 100th birthday on January 9, 2021, becoming the world's oldest living Olympic champion.
Ágnes Keleti was born on January 9, 1921, as Ágnes Klein, to a Jewish family in Budapest. She began her career as a competitive gymnast at the age of 18, participating in national tournaments. Her athletic career was interrupted by WWII, which she survived in a small village in central Hungary, using false papers.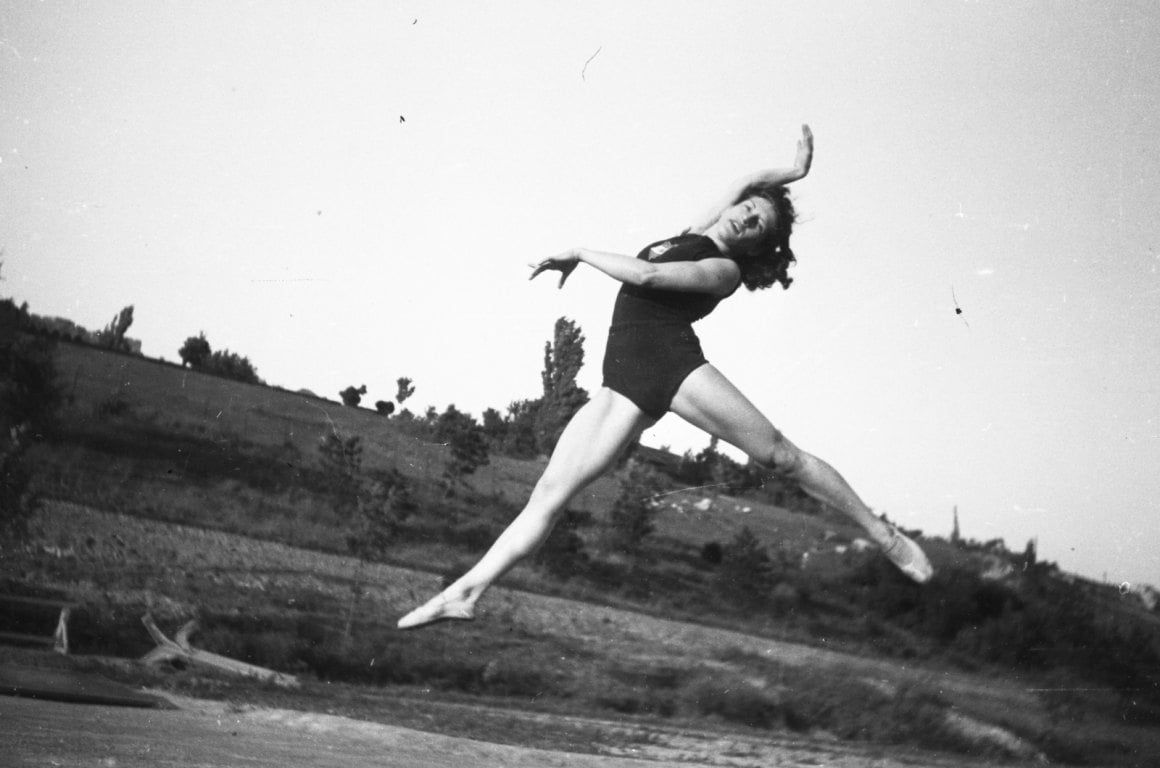 Ágnes Keleti is full of vitality in sports, as well as in everyday life. Photo: Márton Ernő Kovács / Fortepan
After the war, Ágnes Keleti returned to sports, and in 1948 she was selected in the national team for the Olympic Games in London. However, due to an injury, she was unable to compete. Ágnes was not deterred by this negative experience. Four years later, at the Olympic Games in Helsinki, she won a gold medal on the floor, as well as a silver and two bronze medals in other types of gymnastics. In 1954, she became a world champion on the uneven bars. She won three gold medals at the 1956 Olympic Games in Melbourne: on the floor, the balance beam, and the uneven bars.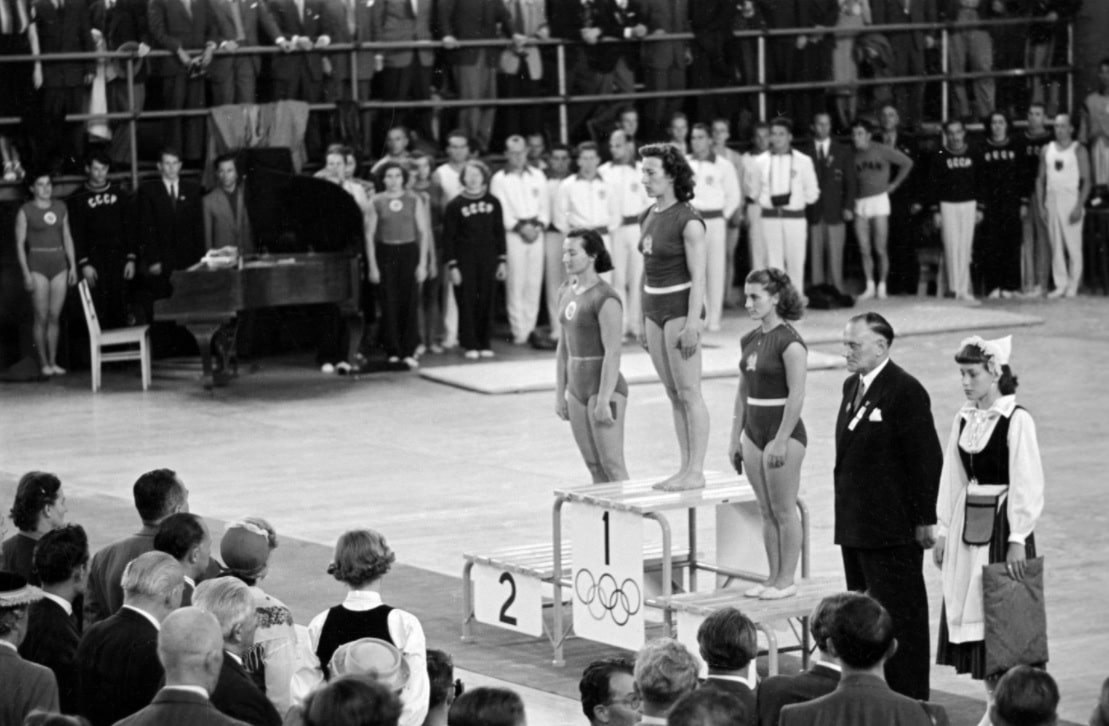 Ágnes Keleti (in the middle), champion at the 1952 Olympic Games in Helsinki. Photo: Arcanum/Sándor Barcs (Published by: Ifjúsági Könyvkiadó)
Ágnes Keleti, like many other Hungarian athletes who did not return home from Melbourne in 1956 due to Hungary's oppressive regime, settled in Australia. Later, she emigrated to Israel. She worked as a coach there, helping to shape the development of gymnastics in the country.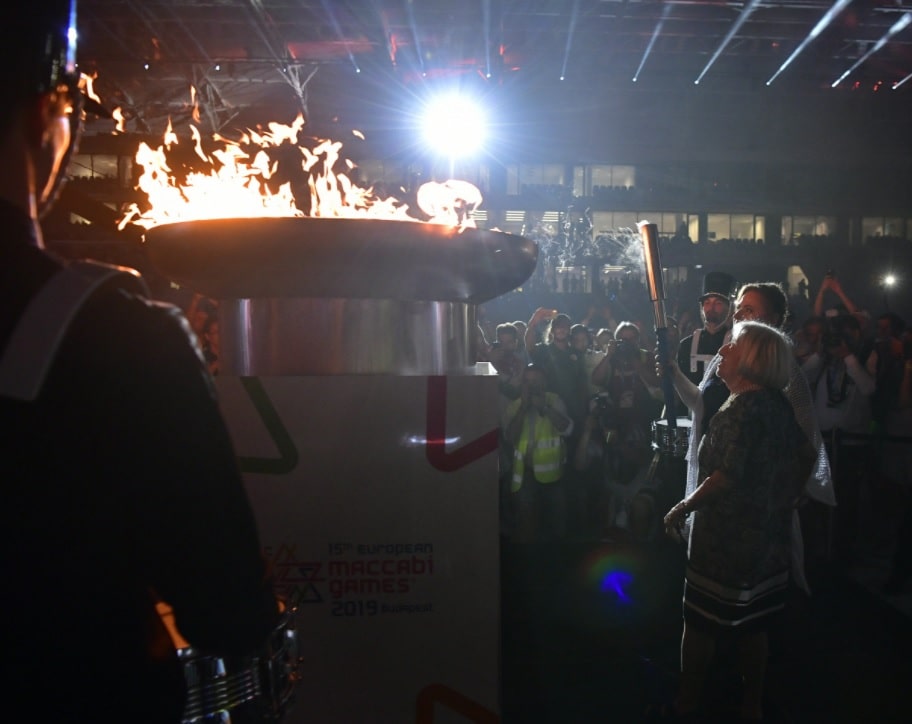 Ágnes Keleti, Olympic champion in gymnastics, and Judit Polgár, international grandmaster of chess, light the 2019 European Maccabi Games. The Maccabi Games are known as Jewish athletes' Olympic Games. Image source: Szombat
Ágnes Keleti, many happy returns! Thank you for setting an example of resilience and personal power!