Sárdi's Jews
Portraits of Jewish people from Cluj, from the ``Foto Sárdi`` studio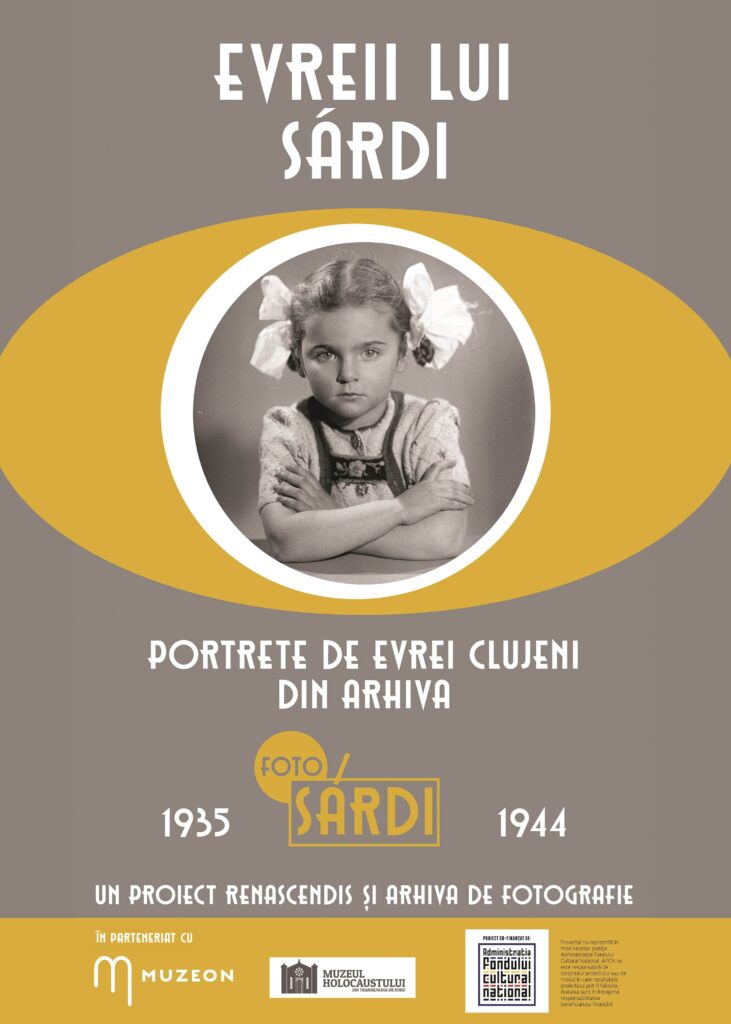 The exhibition displays a selection of portraits of members of the Jewish community in Cluj, photographed between 1935 and 1944 in the "Foto Sárdi" studio, by the photographer Sárdi Elemér.
The images displayed in the exhibition – individual portraits, group photos, family or wedding photos – are, in many cases, the only visual evidence left of the interwar Jewish community before they were sent to Auschwitz.
In the exhibition, you'll discover:
The project "Sárdi's Jews" is implemented by the Renascendis Association, through the Photography Archive platform, in collaboration with Muzeon, and is co-financed by the National Cultural Fund Administration.
The opening event will be on January 27, at 5pm, on the International Holocaust Remembrance Day. The exhibition can be visited until May 1, from Tuesday to Sunday, between 10am and 6pm (last entry at 5:30pm), and the access is free.